Religious Education at St. Mary's
At St. Mary's we follow 'The Emmanuel Project' as our scheme of work which:
introduces Christianity as the 'heritage religion' of the country and the one that most influences our school and community life
builds on religions represented among pupils, e.g. different Christian denominations or other major world religions.
provides an opportunity to explore major world religions, outside the children's experience, in order to extend their knowledge and understanding.
As a staff we believe it is extremely important for our children to develop a mutual respect for and tolerance of those with different faiths and beliefs and for those without.
As a C of E school, we feel it is important for the children to be studying a Christian Unit the half term before the major festivals of Christmas and Easter. This is now the case in all year groups, except one, which will be addressed next year.
We also appreciate that some of our pupils may be preparing for their First Communion or Confession, and at such an important point in their lives it would be desirable to focus on a Christian Unit. The Emmanuel Project is flexible and if we are made aware, we will do all we can to accommodate this.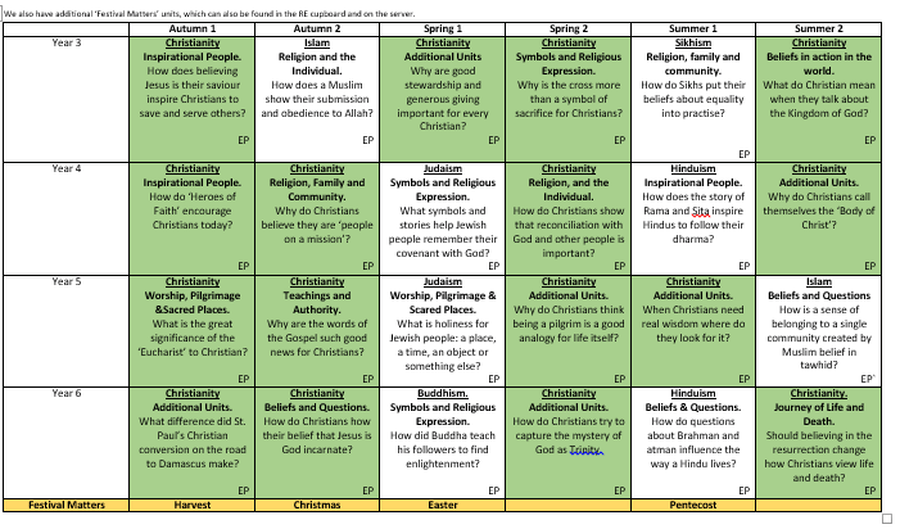 We visit St. Mary's Church each half term to take part in the Communion Service.